CLIMATE-POSITIVE CONCRETE NOW
Climate-Positive Concrete USPs:
Carbon-Negative
40% Less Water
40% Lighter
6 X Better Insulating
Local Aggregates
Recycled Ingredients
Remove Steel
Natural Disaster Resistant
Precast
Reduce, Redesign, Regenerate.
B-ton's proprietary technologies and circular processes allow us to produce climate-positive concrete.
We reduce clinker, redesign the mix using recycled materials and upcycled waste products, and regenerate the mix by including carbon-negative materials.
This means that our concrete absorbs more CO2 than it emits.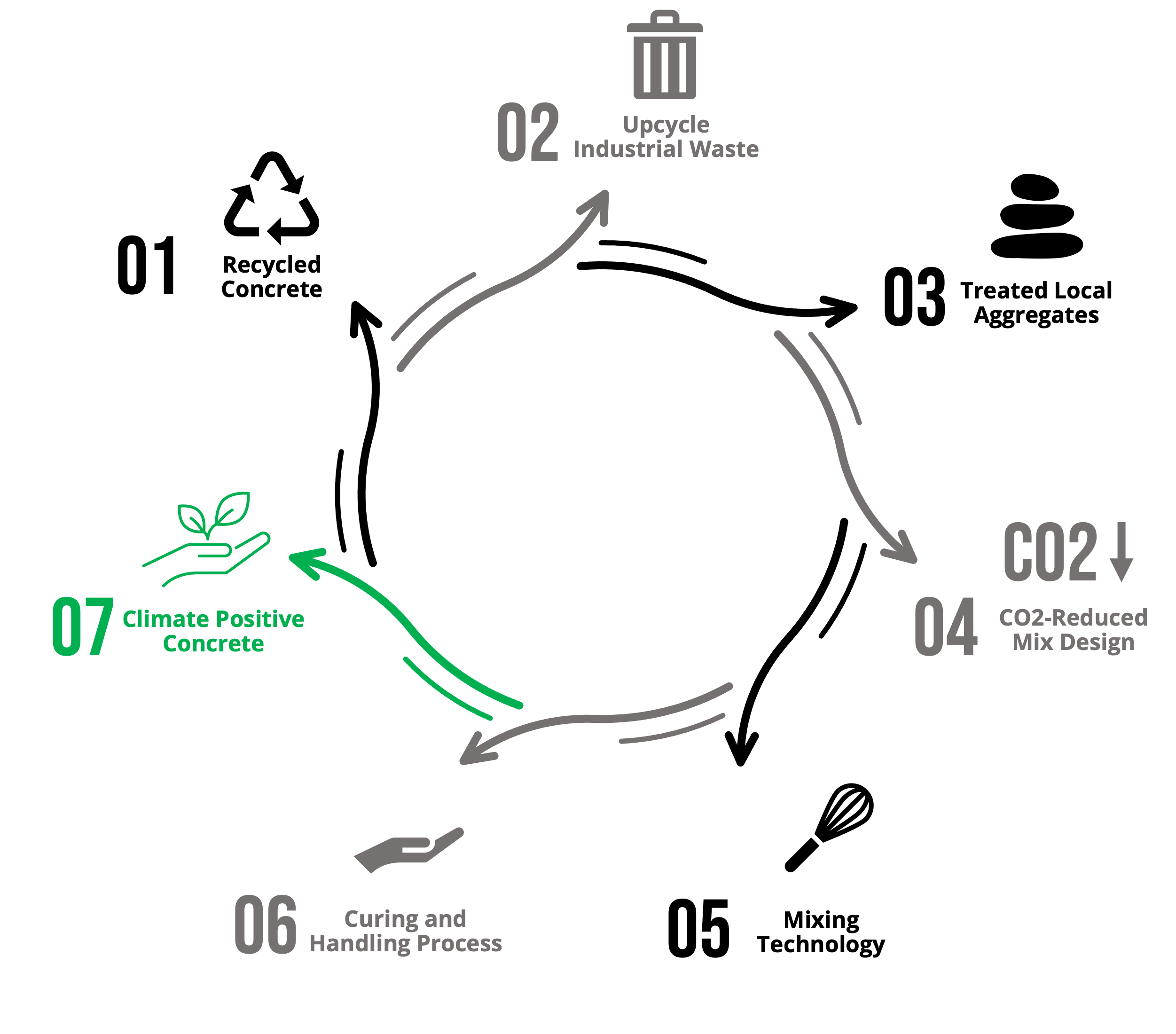 This project is supported by the European Regional Development Fund.